Certified Welding Services
MIG - TIC - Arc Welding



Valley Wide Construction Services is certified 31.1, 31.3 and 31.5 welding. We do MIG, TIC and Arc Welding with carbon steel and other alloys. We can do fabrications on-site or in our shop:

Pipe Spools
Manifolds
Structural Arbors
Supports and Vessels
Skid Units

Our fabrication capabilities enable us to give quick turn-around times - your project will not get sidetracked or have costly delays.

Valley Wide Construction extends industrical pipe fabrication services in Southern California: Bakersfield, Lancaster, Victorville, Mojave, Fresno, Los Angeles, San Diego, San Jose and Long Beach.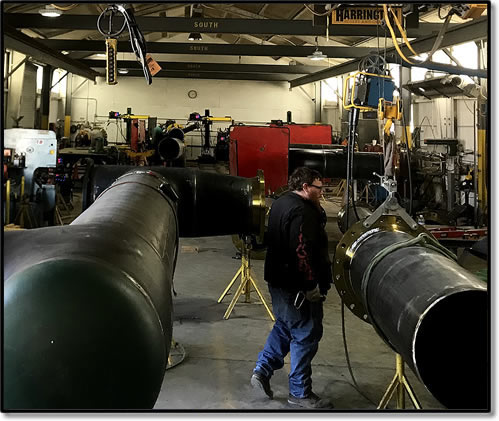 Pipe Fabrication Gallery